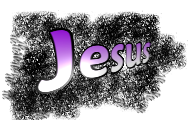 J
esus is preached to you all the forgiveness of sins, for those that BELIEVE in His name Jesus, by Himself HAS justified you from ALL things by which we cannot be justified by the law of Moses. - Acts 13:38-39

"Therefore let it be known to you, brethen, that through this Man is preached to you the forigveness of sins;" and by Him everyone who believes is justified from all things from which you could not be justified by the law of Moses.- Acts 13 : 38-39
For by Grace you have been saved through faith, and that not of yourselves; it is the gift of God, not of works, lest anyone should boast.     -Ephesian 2:8-9
Not everyone who says to Me, 'Lord, Lord,' shall enter the kingdom of heaven, but he who does the will of My Father in heaven.     -Matthew 7:21
"And this is the will of Him who sent me, that everyone who sees the Son and believes in Him may have everlasting life; and I will raise him up at the last day."     -John 6:40
For God did not send His Son into the world to condemn the world, but that the world through Him might be saved.
    -John 3:17
He who believes in Him is not condemned; but he who does not believe is condemned already, because he has not believed in the name of the only begotten Son of God.     -John 3:18
There is therefore now no condemnation to those who are in Christ Jesus, who do not walk according to the flesh, but according to the Spirit.     -Romans 8:1
Therefore if anyone is in Christ, he is a new creation; old things have passed away; behold, all things have become new.
 - 2 Corinthians 5:17